How much does it cost to build an eco-friendly house?
In an era where environmental concerns are paramount and sustainable living is gaining increasing attention, the construction industry has undergone a significant shift towards eco-friendly practices.
So this post and his main question can be interesting for many of us, we might be curious to know how much does it cost to build an eco-friendly house?
One of the prominent outcomes of this movement is the rise in popularity of eco-friendly houses. These houses are designed and built to minimise their carbon footprint and environmental impact, utilising energy-efficient technologies, renewable materials and sustainable building practices. However, a common question that arises is: how much does it cost to build an eco-friendly house? Let's discover together the costs of eco-friendly houses and whether it's possible to build them by yourself.
What are the costs of a sustainable house?
The cost of constructing an eco-friendly house can vary widely based on several factors, including location, size, design complexity, chosen materials and the level of sustainability integrated into the project.
Let's explore these factors in more detail to understand the potential costs involved in building an eco-friendly house:
Location and regulations: the geographic location of the construction site plays a significant role in determining the cost of building an eco-friendly house. Different regions have varying regulations and building codes that might require adherence to specific eco-friendly standards. For instance, if the location has stringent energy efficiency requirements, it could lead to higher construction costs due to the need for advanced insulation, efficient HVAC systems (Heating, Ventilation, and Air Conditioning) and energy-efficient windows.
Size and design complexity: the size and design complexity of the eco-friendly house are crucial factors that impact the overall cost. Generally, larger houses require more materials and resources, which can result in higher costs. Moreover, intricate designs that incorporate features like green roofs, passive solar design and rainwater harvesting systems can contribute to increased construction expenses.
Choice of materials: the selection of building materials is a crucial aspect of eco-friendly construction and can significantly influence the overall cost. Eco-friendly houses prioritize the use of sustainable and renewable materials, which might initially be more expensive than traditional alternatives. For example, opting for reclaimed wood, recycled metal, or bamboo flooring can be pricier than conventional materials. Additionally, materials with high energy efficiency ratings or those that reduce the carbon footprint of the construction can impact the budget.
Sustainable technologies: eco-friendly houses often incorporate advanced technologies that contribute to their sustainability. These technologies can include solar panels, geothermal heating and cooling systems, smart home automation for energy management and high-efficiency appliances. While these technologies offer long-term savings on energy bills, they also come with upfront costs that need to be factored into the overall construction budget.
Site preparation and infrastructure: preparing the construction site for an eco-friendly house might involve additional costs, especially if the site needs extensive grading, soil remediation or landscaping. Moreover, the installation of eco-friendly infrastructure such as rainwater harvesting systems, graywater recycling systems and renewable energy sources might require specialized expertise and equipment, contributing to the overall cost.
Certification and testing: many eco-friendly houses undergo certification processes to verify their sustainability claims. Obtaining certifications such as LEED (Leadership in Energy and Environmental Design) or Passive House certification requires adherence to specific guidelines and often involves third-party verification. While these certifications can enhance the value and marketability of the house, they also entail additional costs for application fees, documentation, and testing.
Long-termsSavings and ROI: it's important to note that while the upfront costs of building an eco-friendly house might be higher compared to traditional construction, the long-term savings can often outweigh the initial investment. Energy-efficient designs and technologies result in lower utility bills over the life of the house. Additionally, the increasing demand for sustainable properties can lead to higher resale values, improving the return on investment (ROI) for homeowners.
You might also be interesting in our post regarding Tips to build an eco-friendly house on a budget.
Examples of costs for eco-friendly houses
Here are a few examples of costs for eco-friendly houses:
Case Study 1: The energy-efficient cottage
Imagine a small energy-efficient cottage of approximately 1,000 square feet. This cottage incorporates passive solar design, high-quality insulation, energy-efficient windows, and a simple rainwater harvesting system. The use of sustainable materials is emphasized, and the house aims for basic LEED certification.
Estimated construction cost: $200,000
Long-term savings: over the years, the cottage is projected to save around 30% on energy bills compared to a conventionally built house, resulting in substantial long-term savings.
Case Study 2: The solar-powered modern home
Consider a larger modern-style home with advanced eco-friendly features. This 2,500-square-foot house integrates solar panels, a geothermal heating and cooling system, a green roof and advanced smart home technology for energy management. The house is designed to meet Passive House standards, ensuring exceptional energy efficiency and comfort.
Estimated construction cost: $500,000
Long-term savings: the solar-powered modern home is anticipated to achieve nearly 70% energy savings annually, translating to significant reductions in utility expenses and a boost in property value.
Is it possible to build an eco-friendly house by yourself?
Yes, it is possible to build an eco-friendly house by yourself, but it requires careful planning, research and a solid understanding of sustainable building practices. Building an eco-friendly house independently can be a rewarding endeavor that allows you to have full control over the design, materials and construction process. However, it's important to be aware of the challenges and considerations involved in such a project.
Knowledge of sustainable building techniques
Building an eco-friendly house requires a comprehensive knowledge of sustainable building techniques, energy-efficient technologies and eco-friendly materials. You'll need to consider factors such as passive solar design, insulation methods, rainwater harvesting systems, renewable energy sources and efficient heating and cooling solutions. Researching and understanding these concepts will be crucial in ensuring that your construction aligns with eco-friendly principles.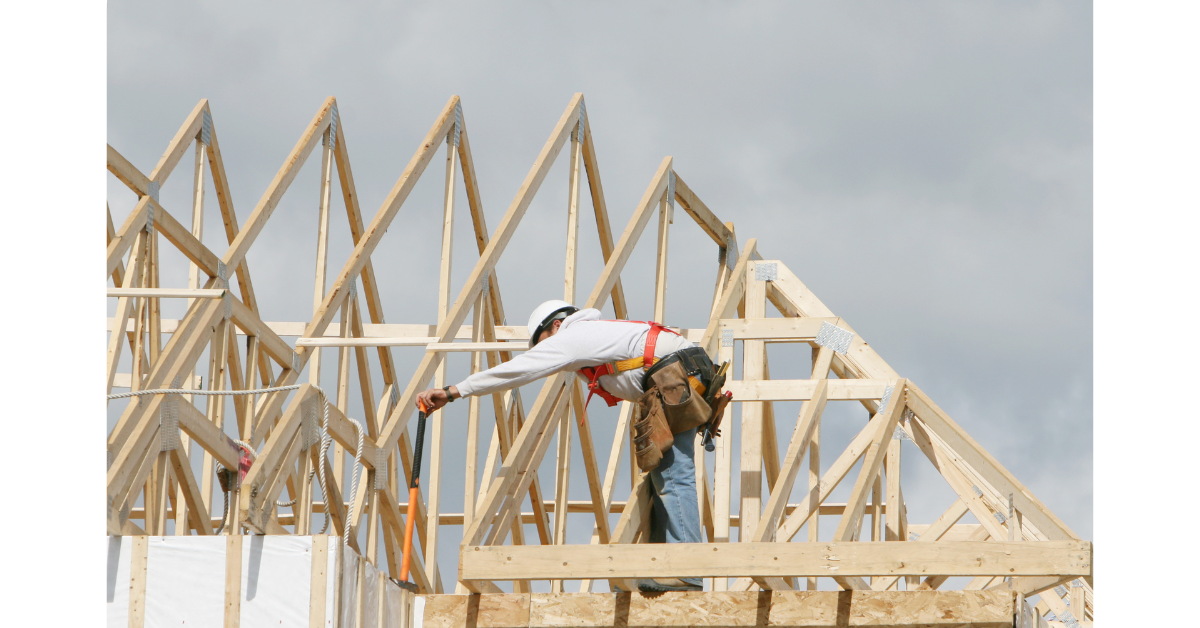 Steps to build an eco-friendly house?
Here are some steps to consider if you're planning to build an eco-friendly house on your own:
Educate yourself: start by educating yourself about sustainable building practices. There are numerous resources available online, including articles, videos and guides, that can help you understand the basics of eco-friendly construction.
Design: create a well-thought-out design that incorporates passive solar design principles, optimal orientation and efficient space utilization. The design should prioritize natural lighting, ventilation, and energy efficiency.
Materials selection: choose eco-friendly and sustainable building materials. This could include reclaimed wood, recycled metal, low VOC (Volatile Organic Compounds) paints and energy-efficient windows. Research the environmental impact and durability of each material.
Energy efficiency: implement energy-efficient technologies such as solar panels, energy-efficient appliances, LED lighting, and insulation techniques to reduce energy consumption and lower long-term utility costs.
Local regulations: research local building codes and regulations related to eco-friendly construction. Some areas might have specific requirements for energy efficiency, water usage and sustainable building practices.
Hands-on skills: building a house requires various skills, from foundation work to roofing and electrical installation. If you're not experienced in construction, consider taking workshops or courses to develop these skills.
Seek professional help: while you might be building the house yourself, it's still beneficial to consult with professionals when needed. Architects, engineers and contractors can provide valuable insights and guidance to ensure the project's success.
Budgeting: develop a realistic budget that considers not only the initial construction costs but also ongoing maintenance and operational expenses. While eco-friendly features might have higher upfront costs, they often lead to long-term savings.
Time and patience: building a house is a time-consuming process, and building an eco-friendly house can add complexities. Be patient and prepared for unexpected challenges along the way.
Certification: depending on your goals, you might consider obtaining certifications like LEED or Passive House to showcase the sustainability of your project. These certifications can enhance the value of your eco-friendly house.
Remember that building an eco-friendly house by yourself requires dedication, research, and a willingness to learn. While it can be a challenging endeavor, the sense of accomplishment and the positive impact on the environment can make it a highly rewarding experience.
Conclusion about how much does it cost to build an eco friendly house
The cost of building an eco-friendly house is influenced by a combination of factors, ranging from location and design complexity to materials, technologies and certifications. While the upfront costs can be higher compared to conventional construction, the long-term benefits in terms of energy savings, reduced environmental impact and increased property value make eco-friendly houses a worthwhile investment. It's essential for homeowners to carefully evaluate their budget, priorities, and long-term goals when embarking on the journey of building a sustainable and environmentally conscious home.
In a world where sustainability is becoming increasingly critical, building an eco-friendly house is not only an investment in the future but also a statement of responsible living.
We hope to have answered as you expected to the big question: how much does it cost to build an eco-friendly house? If you have further doubts or request please leave a comment below.